Jacob Chansley, whose photos had toured the world on January 6, 2021, will be deemed fit or not to answer for his actions, according to Business Insider.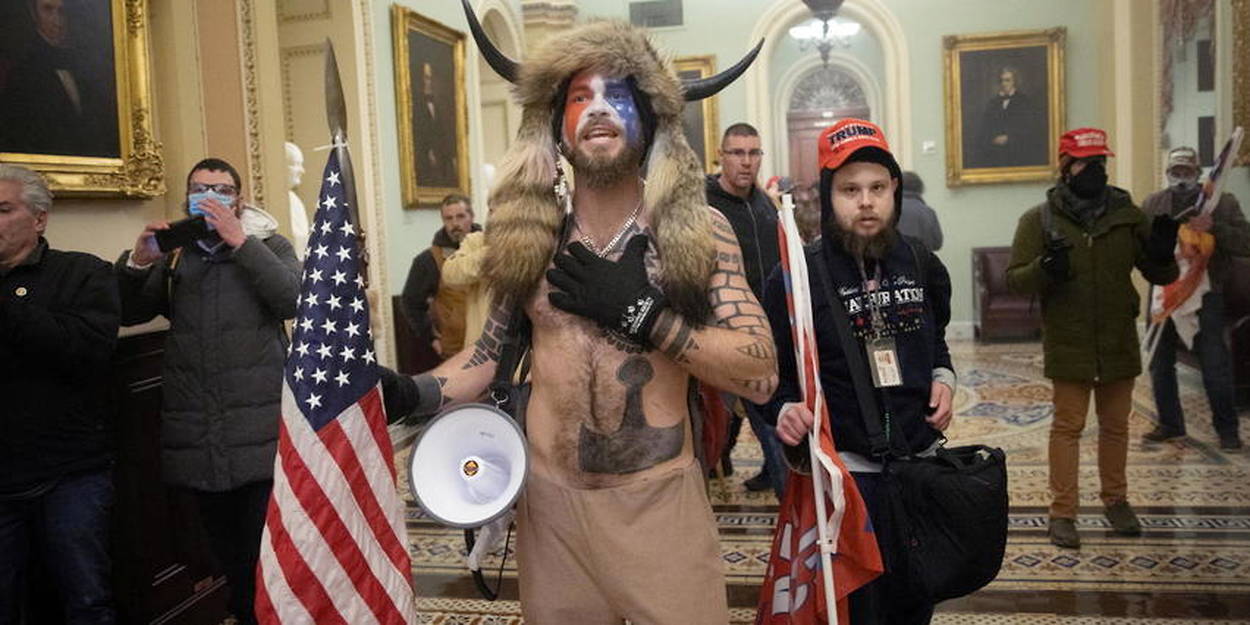 LIs the "shaman of the Capitol" fit to be judged? Jacob Chansley, a QAnon conspirator, pictured  shirtless in horned shaman gear during the riot in Vice President Mike Pence's office, was taken into custody in January following the assault. « Strong evidence, including Chansley's own words and actions on Capitol Hill, shows that the purpose of the rioters on Capitol Hill was to capture and assassinate elected officials in the United States government, » prosecutors wrote at the time. They said Jacob Chansley, 33, left a note for Mike Pence on the Senate dais where the Deputy Speaker had stood a few minutes earlier, on which was written: "This is that a matter of time, justice arrives. 
According to the prosecution, the individual is a regular drug user probably suffering from mental problems. « Chansley has spoken openly about his belief that he is an alien, a higher entity, and that he is here on Earth to ascend to another reality, » the record reads. This is why, as Business Insider reports , the man nicknamed the "shaman" will undergo a test in his Colorado prison which will determine whether he is able to understand the charges against him, charges he has. always refuted.
Acts under Trump's influence, his lawyer says
The review will determine whether Chansley « currently suffers from a mental illness or defect rendering him psychologically unfit, as he is unable to understand the nature and consequences of the proceedings against him or to adequately attend his hearing. defense, "explains the judge in charge of the case. His lawyer declares, for his part, that the individual is affected by autistic disorders, and believes that his client acted under the orders of Donald Trump that day. If the test concludes that Jacob Chansley is not psychologically fit, he could escape jail. Otherwise, he could still be taken care of in a prison hospital.