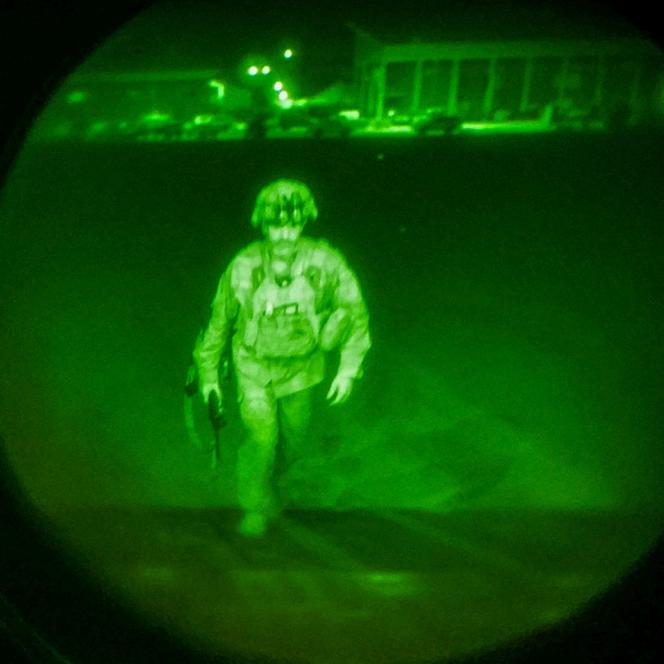 After twenty years of military presence and five months of wandering the Biden administration, the last American soldiers have left Kabul
Promised by the new president upon his arrival at the White House, the withdrawal of the United States from Afghanistan was concluded on Monday, August 30, in an atmosphere of debacle and excitement.
The photo is blurry, taken at night, with greenish tones. It distinguishes Major General Chris Donahue, commander of the 82 th Airborne Division, setting foot aboard a cargo plane C-17 end of the runway at the international airport Hamid-Karzai in Kabul. Chris Donahue makes history. He is the last American soldier to leave Afghan soil.
There are no more US military forces in Afghanistan. The announcement was made late in the afternoon in Washington, Monday, August 30, by General Kenneth McKenzie , head of the central command. Either twenty-four hours before the planned deadline with the Taliban.