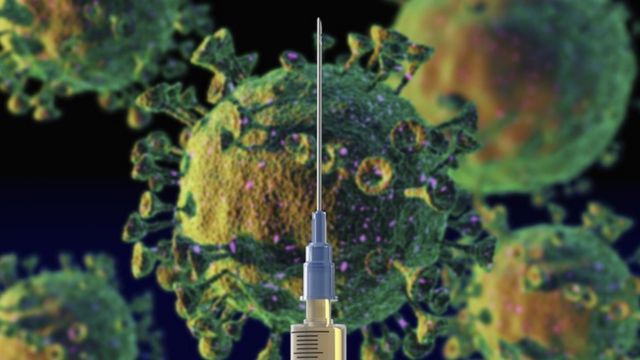 Nurse Maria Angelica Sobrinho, 53, was the first to be vaccinated against covid-19 in the city of Bahia in Brazil. A few days later, she started showing symptoms and was diagnosed with a coronavirus infection.
Many of the vaccines already in use in different countries require two doses to ensure full protection, such as Pfizer, Oxford / AstraZeneca, Coronavac, Moderna or Sputnik V.
The time between doses varies depending on the manufacturer. Pfizer recommends 21 days and the University of Oxford about three months, for example.
« No vaccine available is able to protect within 14 days of the first dose, whether against covid-19 or another disease, » says Dr Isabella Ballalai, vice president of the Brazilian Immunization Society.
Regardless of the technology used, vaccines usually contain antigens, substances that interact with the immune system and create the antibodies needed to fight off a future viral invasion.
The point is, this process takes time: immune cells have to recognize the antigens, "interact" with them and create an effective response. This job usually takes about two weeks.
This is why it is necessary for a patient who receives a first dose to continue to protect himself by wearing masks, social distancing and frequent hand washing, among other measures.
Getting both doses does not mean you are free to lead a « normal life » either. As far as we know, the vaccine protects against the most serious consequences of covid-19, but immune people could still pass the virus to others, "adds Ballalai.
Whether the vaccination will also slow the spread of the virus is the subject of preliminary studies in the first months of the campaign.
Therefore, as long as the virus continues to circulate at high levels and a large portion of the population is unvaccinated, the recommendation is to follow control measures and adhere to restrictions.