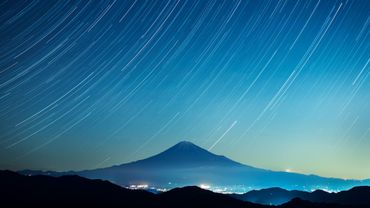 You didn't realize it, but July 19, 2020 was perhaps the shortest day of your existence! On that date and on 27 other occasions last year, the Earth broke the daily rotational speed record it set in 2005.
Even Earth wanted 2020 to end ASAP. It turned faster in 2020 than since the start of the weather variation measurements, scientists say. It may take a leap second to get back to the exact time.
If it continues, this trend observed in 2020 could lead to removing one second from universal time, which would be a first. On a millennium scale, however, our planet is losing speed.
As reported in LiveScience , 28 days faster than the others (the fastest ever recorded by Earth since 1960) passed in 2020. Researchers were able to calculate that Earth revolved a few milliseconds faster.
Usually Earth is a great timekeeper, according to TimeandDate.com . It rotates once every 86,400 seconds, which is equivalent to 24 hours . Concretely, an average solar day.